Manufacturing printed circuit boards – now and then, part 1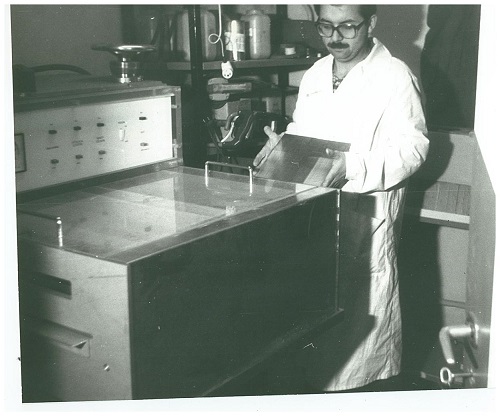 ​
Does anyone still remember AWS-1 NC driller?
When TS PCB TECHNO-SERVICE S.A. was initiating its production activity in 1985, it was a jewel among our machinery.
Photo: awS-1 NC drill_archives TS PCB Techno-Service S.A.
Now nothing reminds us of the beginning.
Currently, TS PCB unit has three professional drilling machines by Schmoll Maschinen.
These are extremely fast drilling machines with automatic package feeding for drilling. They provide great drilling accuracy [±1 mils (0.0254 mm)] and are equipped with:
– high speed drill heads (up to 250,000 rpm)
– laser control of tool (drill) length and diameter
– Contact Bit Detection system (CBD) for real-time tool control, and drilling to desired depth (blind vias)
– feeding magazine for 20 packages
– magazine for 2,200 tools with a smart management system.
The package feeding magazine and the tool magazine enable continuous operation of the machine (the machine keeps drilling while the operator replenishes or replaces tools).
The difference is impressive!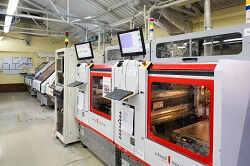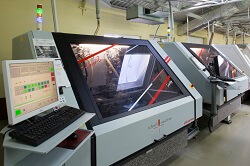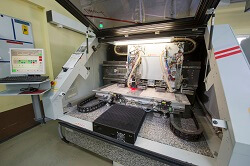 fot. Schmoll Maschinen drills