What to remember while designing multilayer PCBs?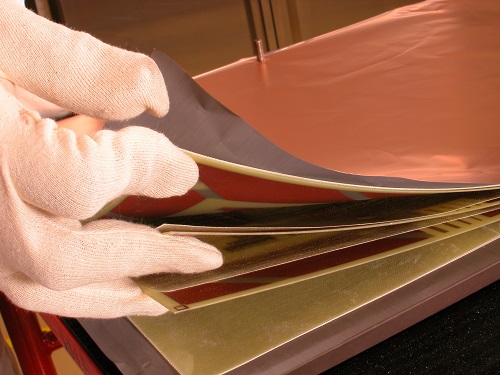 Some aspects of their construction should be considered at the designing stage.
Below some general advice is provided to avoid the most common problems, which arise both at production and operation stages.
specify the layer stackup;
use at least two prepregs between copper layers;
stack up layers based on materials available from a given producer;
PCBs with copper thicker than 35 µm on internal layers and on small areas on internal layers require using more prepregs (>2);
when designing a layer stackup, 10% tolerance for dielectric layer thickness must be considered;
control DRC parameters on internal layers as well – in particular annular rings width;
if feasible, fill empty internal layer areas with additional non-functional copper;
use teardrops between pads and traces (internal layers);
remove non-functional pads on internal layers;
copper layers and dielectric layers should be symmetrical in relation to the PCB centre.