Cooperates with students' research associations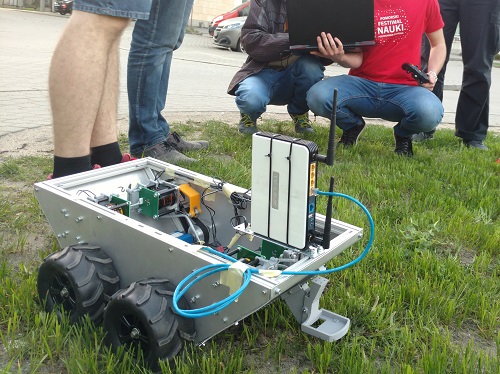 We support our students:
SKALP – students association from Gdańsk Technical University, which creates the agricultural robot called ŻUKBOT.
MECHATRON - students learning circle for Poznań has made the Linefollowerem Grinch - robot, which competes during the robotics festival like for example: Cyberbot.
We hope that our PCBs used in students' projects will help to develop polish robotics!
fot. SKALP