Electric cars on Polish roads, a tale of the modern automotive industry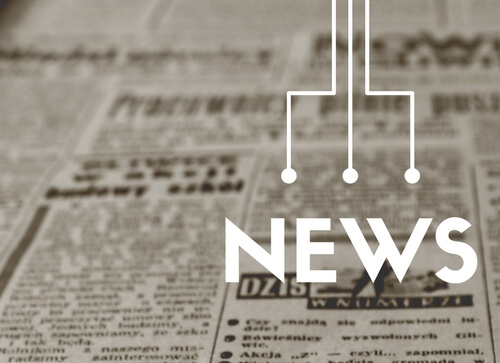 To the question that until recently kept appearing regularly in specialized press i.e.: Does electrification in European automotive industry accelerate? there only remains one correct answer: undoubtedly yes.
On the one hand information on increasing number of cars with electric drive in specific European countries keeps flowing, on the other hand new initiatives preparing us for common use of these cars on European roads keep emerging.
The majority of data concerns our neighbours. At the end of 2016 electric cars were the most popular in: Norway – 124.7 thousand, the Netherlands – 113.6 thousand, France – 110 thousand, UK – 89.1 thousand and Germany with 50.9 thousand cars. In 2017 the latter will allocate 300 million euro for construction of new loading stations. 15 thousand of them are planned for the next four years.
It is hard not to notice that in Poland extensive discussion on making electric cars more popular, on their advantages and disadvantages as well as possible privileges for purchases is basically absent. But a situation where electric car owners have their own bus passes, free car parks, are exempt of road tolls including tunnel tolls, even though it sounds like a fairy tale to a Polish driver, is a dream that is coming true without major obstacles not that far away i.e. in Norway.
This country is at the vanguard of electric car popularization. It is assumed that by the end of this year 500 thousand cars of this type i.e. 20% of all registered cars will be driven on Norwegian roads. What makes our northern neighbours fare that well in implementation of this technology? Obviously, this is thanks to tax benefits (tax has been reduced by 25% – owners of electric cars are also totally exempt from registration tax) and numerous conveniences mentioned above to which we could also add a well-developed network of loading stations (in 2015: 6.5 thousand stations available to the public). The situation is not without its drawbacks, however, as it turns out that it is practically impossible to motivate Norwegians to use public transport and cars on bus passes generate traffic jams in cities that limit road capacity of buses.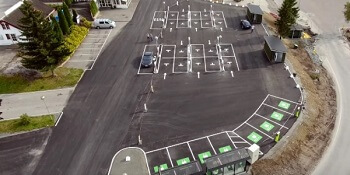 The largest loading station with 28 bays: Nebbenes, Norway
(photo: samochodyelektryczne.org)
Even a short glance at a situation in our own little backyard allows for the simple conclusion that we are way behind when it comes to electric cars.
In between reports on Polish concerns not planning production of electric cars but only focusing on "stimulating the development of electric car market and related markets"

*
, and signing Polish Programme for Electrification of Automotive Industry (March 2017) aiming at construction of infrastructure allowing for using these cars in Poland, there is basically nothing happening.
The number of electric cars registered in Poland does not exceed 1.5 thousand. We have 305 loading stations.
These results are far from impressive in view of the predictions for the future that more than 6.5 thousand such points should be available in the standard version in 2020 together with 300 additional stations for quick-loading. The costs of implementation for these assumptions are thought to be half a billion Polish zloty.
Somewhere as a side note some information appears on designs for a first Polish electric car i.e. a university major for electric and hybrid car designers (Katowice School of Technology).
With this respect projects in public city transport fare much better as last year representatives of the Solaris company, enterprises, and higher schools founded a cluster aiming at development of electro-mobility, and in June this year the "Polish E-bus" project has been signed aiming at creation of a prototype of Polish bus with electric drive.
It seems that in the nearest future, contrary to Norwegians stuck in traffic jams of electric cars, we will waste our precious time only in electric busses.