PCB elements: HOLES TYPES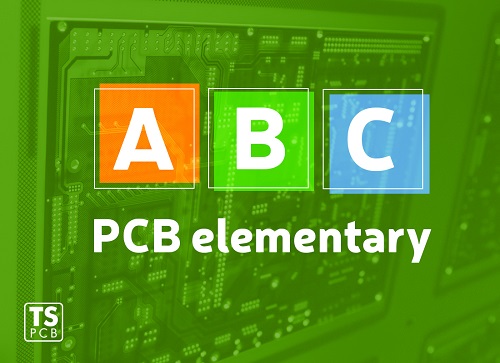 Due a big variety of functions and applications of printed circuits the different types of the holes can be present in their structure. They can be classified in a general way – metalized / non-metalized or because of their shape or function etc.
The classification considering most types of holes types used in printed circuits is presented below.
Basic classification:
vias/metalized holes

standard – diameter from 0.2 mm
micro-vias – diameter below 0.2 mm (typical: 0.1 mm; 0.15 mm)

non-metalized holes: diameter from 0.25 mm

without annular ring
with the annular ring moved from the hole edge
with the annular ring up to the hole edge.
Classification by what layers they pass through / what layers they connect:
PTH/NPTH – they pass through the entire thickness of the PCB;
blind/backdrilling – vias/holes drilled to the depth (visible from outside but only on one side of the PCB);
buried vias – vias connecting the internal layers (not visible from outside).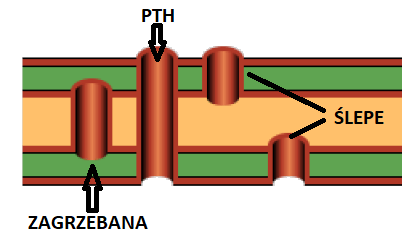 Classification by a finishing method:
not covered by a soldermask – without cover or covered with the protection layer e.g. HAL, ENIG etc.
covered with a soldermask (usually not plugged)
filled (copper, dielectric)
filled and covered with a soldermask (standard)
filled and covered with a soldermask (flat, bigger degree of filling).
Non-typical:
special case: slotholes 2D - the slothole length (L) is smaller or equal double it width (2D)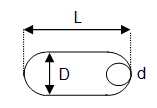 L ≤ 2*D sinkholes (beveled).

Classification by the diameter tolerance (examples):
standard, typically: + 0.1 mm / - 0.05 mm
pressfit: e.g. + 0.05 mm / - 0.05 mm.
The parameters and application of individual types of holes will be presented in the forthcoming articles.